2023 T6 Wheelchair Accessible Van For Sale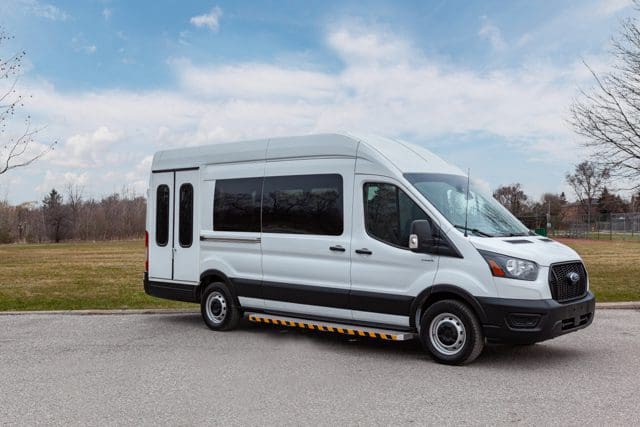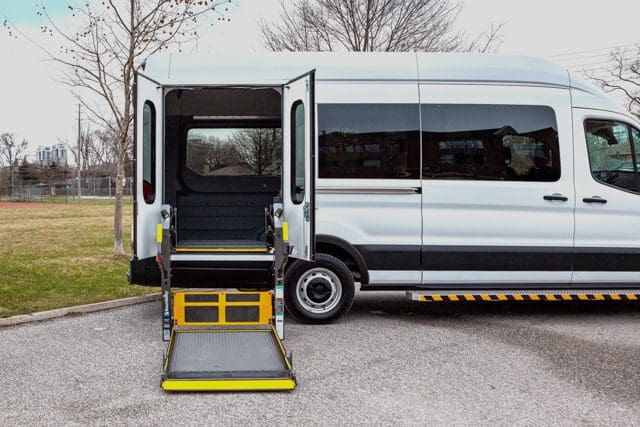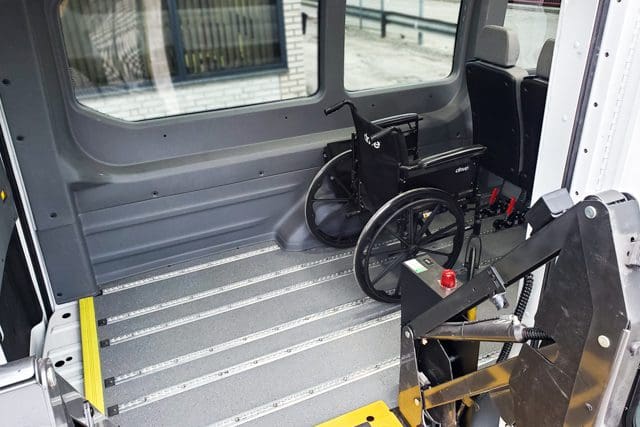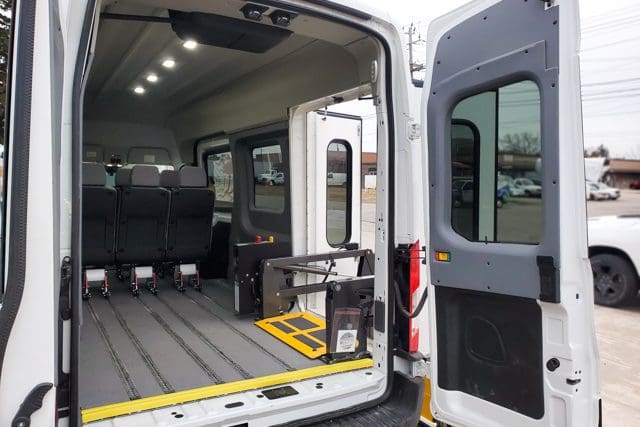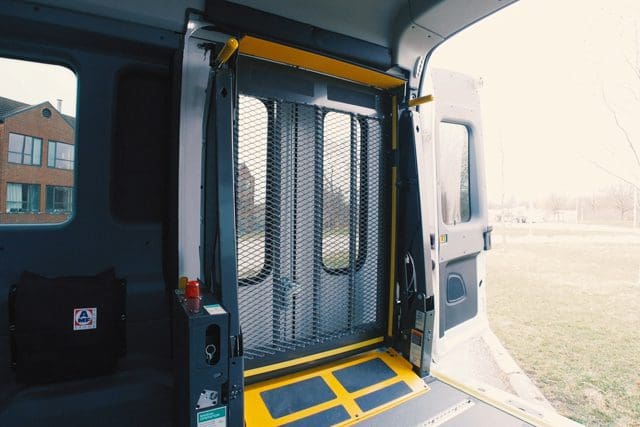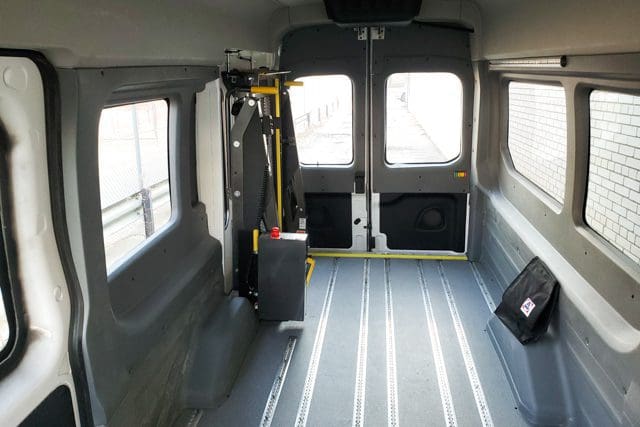 *Vehicle may not be exactly as shown in images.
2023 T6 Wheelchair Accessible Van For Sale
Van Overview
T6 Ford Transit Wheelchair Van for Sale
Looking for a new accessible van for sale to add to your transportation program? The T6 Ford Transit wheelchair van is an alternative to large cutaway buses. Its rear curbside wheelchair lift gives you the same layout as a bus, but with the efficiency of a van. The T6 includes AutoFloor, giving you the ability to add, remove, and change seating layouts on the go.
Click here to learn more about this model.
This accessible van is configured with AutoFloor, removeable seats, wheelchair positions, double leaf lift doors, and a powered lift. This vehicle has a passenger capacity of up to 12 or up to 5 wheelchairs. The T6 van is available for order, so it will be built with the number of seats and wheelchair positions that you require.
Contact our commercial mobility experts at 888-951-3808 today for more information and pricing.
Specifications
Helpful Links