The MoveMobility Rear Entry Dodge Caravan enables you to travel with comfort, convenience, and peace of mind. Our affordable minivans provide flexible seating options that will meet the need of every client. The rear-entry conversion is very cost effective when compared to a side-entry van, often $10,000 – $15,000 less than a standard manual or power side entry van.The rear-entry model allows for a bench row to be added in the back, allowing you to carry up to 6 passengers plus a wheelchair. Contact us by filling in the form on the right or give us as call for more information!
Specifications:
Manual rear ramp, preventing electrical shortages and untidy door cables

Operation couldn't be easier: simply use the handle to pull out and lower the ramp

Spring tension system eliminates the stress of a heavy ramp

91″ conversion length (A)

31″ pan width (B)

23.5″ mid-row seating clearance (C)

6″ pan width between 2 Flip & Fold mid-bucket seats (D)

56″ entrance height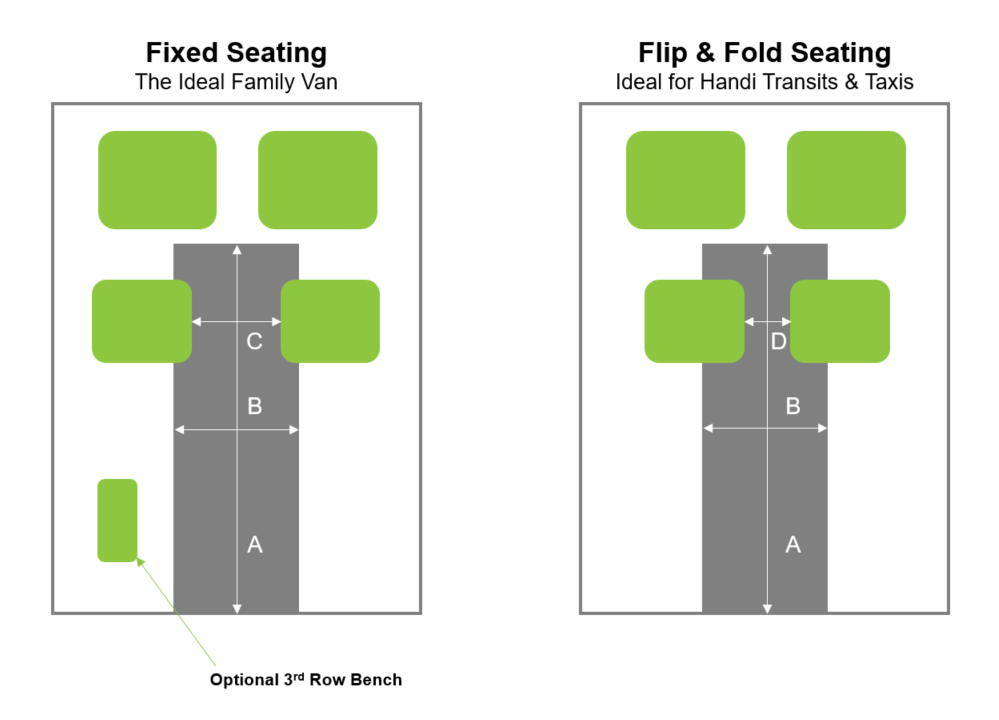 Need A Rear-Entry Van Conversion Done? 
 We Can Help!
At MoveMobility, we are here to help you have "Your Mobility, Your Way". You may have your own vehicle that you love and you may be considering having a rear-entry van conversion done. Our most common conversion is on minivans, and you will often see minivans converted to wheelchair accessible vans. Depending on the year, model, and number of kilometers on your vehicle, we are able to do conversions on used vans. If you have purchased a new van elsewhere, please contact us and our team will be happy to assist!
Find out if your van will work for a rear entry van conversion! Fill in the form at the top of the page to get started.