Wheelchair vans are expensive–this is an indisputable fact.
Getting funding for a wheelchair van can be the difference between affording and not affording one for your organization.
Having mobility challenges already creates barriers for clients like yours, and if you're unable to afford a wheelchair van this can cause even more roadblocks for them.
These barriers can include:
Clients not being having a sense of freedom
Clients not being able to visit family and friends
Clients becoming unable to access the medical care that is vitally important to their comfort and safety
And these barriers can snowball even further into disastrous effects on your clients' well-being–effects like feelings of loneliness, isolation, and depression.
At MoveMobility, we understand how stressful grant-writing can be–especially when getting that grant determines if you're able to afford a wheelchair van that is reliable and suited to your organization's needs. 
In many cases, you may be required to submit multiple van quotes from different manufacturers to apply for funding. Grants are often approved for the lowest-cost van option that you submit. With this, there is a risk of ending up with a different vehicle that doesn't suit your program's needs.
So, if your preferred van option is not the lowest priced option you are submitting, you may need to make a case in your application to explain why, and the impacts it will have on your program if you do not receive the van you need.
That's why in this article, you will learn 2 topics you can include in your application to help you on your way toward getting the funding your organization needs.
2 topics to include in your application to justify more funding for your wheelchair van
These are the 2 topics you should cover in your application.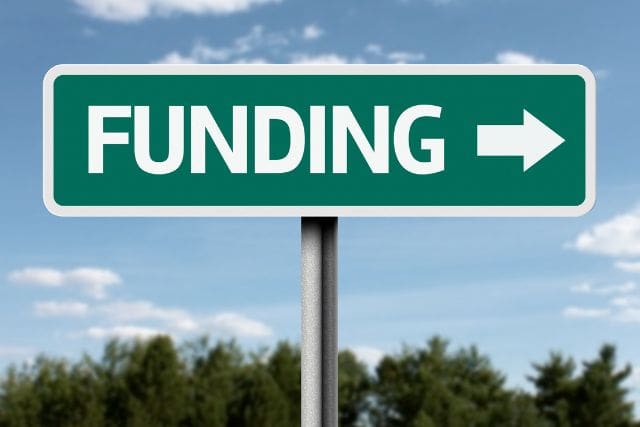 1. Suitability of a higher-priced van
When you choose a higher-priced van, you get to tailor your wheelchair van to your organization's specific needs.
It's so important for your organization to get the right van, not just the least expensive one. This is because sacrificing suitability for a lower price could result in you buying the wrong van, and then having to replace it soon after. Which, of course, will cost you a lot more in the long run.
Here are some examples of different elements you get to choose between or add to your vehicle:
A ramp or a lift
A full size van or a minivan
A manual ramp or powered ramp
A rear entry van or a side entry van
The option of an AutoFloor flexible floor and seating system
Each of these elements can be the difference between a van being right or wrong for your organization. Check out this article for an an example, which takes an in-depth look at ramps vs. lifts.
2. Quality of a higher-priced van
When you pay for something more expensive, often it's because that thing is better quality. The same goes for wheelchair vans.
When it comes to accessible vehicles, spending more upfront is an investment. You're spending more upfront because then you'll have to spend less on repairs over time.
Our wheelchair vehicles at MoveMobility also last longer than your average wheelchair van, because we make them using the newest technology and the most durable materials in the industry.
We've heard from our clients that this particular line seems to improve their success when applying for funding:
"If we spend more money upfront, we will spend less overtime and less overall."
Justifying a higher-priced wheelchair van: resources
Now, you know how to justify a higher-priced wheelchair van in your funding application. But where do you actually apply for funding?
Here are some resources to help you find the right applications for your organization.
Government grants
It's a good idea to keep your eye out for government grants specific to your industry (adult daycares, remote First Nations communities, nonprofits, etc.). You can do this by frequently checking this page on the Government of Canada website.
Indigenous Services Canada
Indigenous Services Canada is a great resource for Indigenous communities to get funding. They are consistently publishing new funding opportunities, some with deadlines and some without, so it's a good idea to keep your eye on their website.
Grant Connect
Grant Connect is an online tool that can help nonprofits find funding opportunities. However, you have to pay a subscription fee to get access to the website.
To learn more about Grant Connect, check out this page.
Your next steps for justifying a higher cost to the government (and getting your grant!)
You came to this article to learn different ways you can justify a higher-priced wheelchair van in your grant application.
Now, you know the two topics you should make sure you cover in your application, along with a line you can use that may improve your chances of success.
If you want to learn more about applying for grants, talk to a MoveMobility expert.
Or, check out these related articles: