When you consider MoveMobility's product offering and the markets that we serve, it's no surprise that our team is made up of individuals who are passionate about helping others.
With a desire to empower our team to give back to organizations that are important to them, MoveMobility implemented a program for our Team of Account Executives to give a monetary donation to a charity or non-profit organization of their choice.
Through monthly corporate challenges, MoveMobility raises $1,000 to be presented to a chosen organization.
In May 2022, Account Executive Andrew Burrowes chose to raise funds for Water First.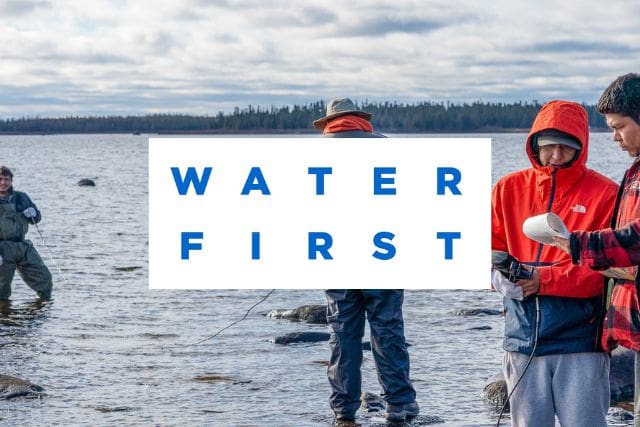 The charity's work helps address water challenges in Indigenous communities through education, training and meaningful collaboration. Since 2009, they have collaborated with over 55 communities on a variety of water education and training projects. Visit the website here to learn more.
We sat down with Andrew to learn more about why he chose to give back to this charity:
Can you tell us why you selected to give back to Water First?
"Working with many First Nation and Indigenous Communities, I am always impressed by how passionate the Health and Community Leaders are about helping their communities. This inspired me to find a cause that could contribute to the health and wellbeing in communities that are affected by unsafe drinking water," Andrew said.
He finds it frustrating that despite the UN's resolution 64/292 in July 2010, "The Human Right to Water and Sanitation", this continues to be an ongoing issue in Canada. There are over 100 communities without access to safe drinking water at any given time.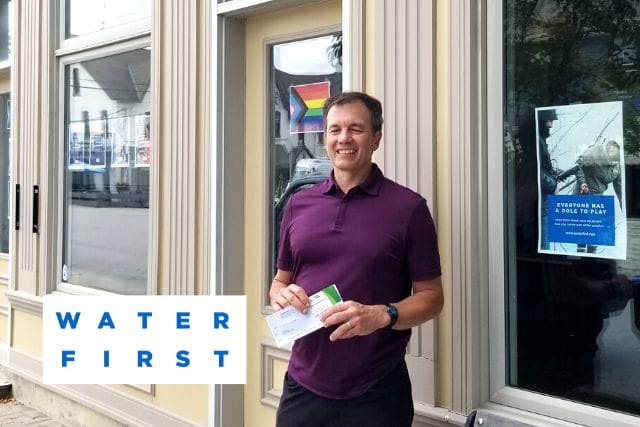 What was it specifically about the work that Water First does that made you decide to give back to them?
"I'm not a water engineer, so strictly speaking as a layman I found Water First's approach to addressing the water crisis that so many First Nation and Indigenous Communities are facing logical and sustainable," Andrew said.
"I appreciate how they work with the communities to train people to run the systems through an internship program that certifies the participants as treatment plant operators."
"I also like Water First's approach of community involvement at all steps of the process. There's tremendous value in this. It creates programs that are sustainable and allow the members of the communities to have a hands-on role in managing their water resources."
You mentioned the UN Resolution 64/292 "The Human Right to Water and Sanitation", what does this resolution mean to you?
"I believe that everyone has the right to safe and clean drinking water, and I feel that this resolution is calling on governments across the globe to make this a reality. I would like to see Canada leading the way. It weighs on me heavily that there are so many communities that don't have safe and clean water."
"For a long time, I just took our safe drinking water for granted. It's hard to fathom that there are areas in this country that can't just turn on the tap and have a glass of water, or have water that is safe to cook or clean with. We need to change this, and I would like to see all Canadians get involved and find ways to help so that every Canadian access to this basic human right."
You joined MoveMobility in 2021, after many years in Commercial Vehicle Upfitting. Would you share with us what led you to make the change and join MoveMobility?
"This may sound strange, but I'm a van enthusiast. Its incredible how much can be accomplished with the humble commercial van."
"I also enjoy helping people. Our accessible vans help people who help people, so to speak.  It's very rewarding for me to work with communities to help remove limitations for those who live with mobility challenges."
"Being able to get from point A to point B freely without restriction is another thing many of us take for granted, so it's great to know that our products help more people access services and get to where they need to go."
Would you please share with us a little more about Andrew?
I live in St. Catharines, Ontario with my wife and two sons. I am very involved in my community, and if I had a free day, ideally you would find me hiking or kayaking in Northern Ontario.
Looking for more information about how MoveMobility supports Indigenous communities across Canada? Request more information using the button below.