At MoveMobility, we welcome feedback about accessible vehicles being used by our clients in different applications. We took a trip to Sagkeeng First Nation Health Centre and Sagkeeng First Nation Daycare Centre to learn more about the drivers' and communities' experience with their Wheelchair Accessible Ram Promaster from MoveMobility.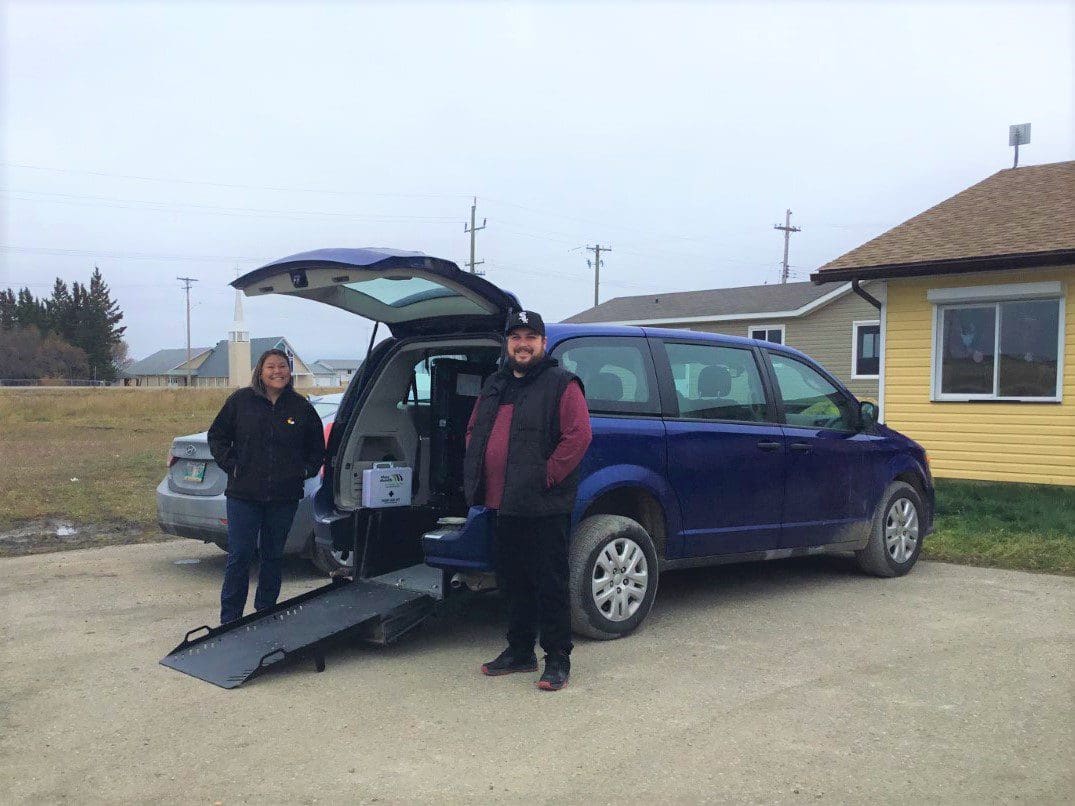 Shown L-R: Evelyn (Jordan's Principle Coordinator), Ernest (Daycare Driver) with MoveMobility Rear Entry Dodge Grand Caravan.
Feedback from Sagkeeng First Nation on using the Rear Entry Accessible Ram Promaster
❔ Why have you chosen to partner with MoveMobility? What would you say to a community or organization that is looking for a van? How have you found MoveMobility as a company – the customer service and the buying and delivery process?
Our business is running more efficiently because of MoveMobility. Medical patients like the accessible vehicles, they're very comfortable for them. Now we are able to better streamline our transportation process within our community. We have a more organized process in place because we have the ability to drive more people around to appointments or events that are important to them.
❔ How has your experience been with the MoveMobility team?
We developed a great partnership with them, their dedication to what was important to us shined through to the delivery of the vehicles. We appreciated the attention to detail to bringing our transportation business to life.
❔ Do you believe that in the long-term, the vehicle has been a cost effective solution?
The Promaster has better fuel economy which is a huge indicator why we keep coming back to MoveMobility. We have saved money in the long run. There's been no major repairs so far. We've just had routine maintenance repairs (oil changes and winter tires).
❔ Is the flexible floor system in your full size vehicles an advantage to you and the program you run?
The drivers enjoy the flexible seating options, it doesn't waste time like the other seats in our older vehicles. The seats easily fit in and take out without putting much thought into it.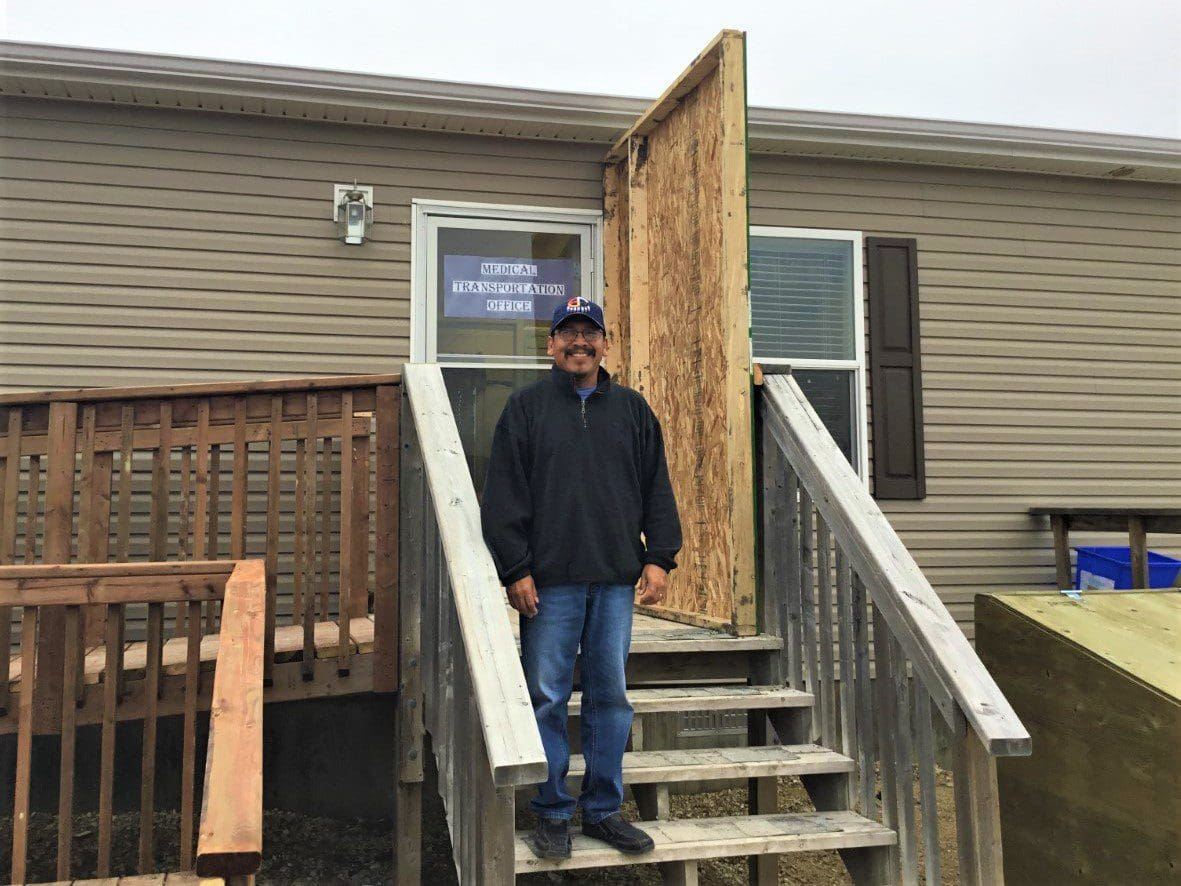 Shown: Earl (Medical Transport Coordinator)
❔ What has the Sagkeeng First Nation Daycare Centre said about the vehicle?
The children and parents need the vehicle. Without it, their children wouldn't be able to participate in any of the programs available in the community. Trips are a very big deal to the kids, they look forward to going on the trips.
❔ Will Sagkeeng First Nation Health Centre be looking to add more Promaster vans or mobility accessible vehicles in the future?
Transport isn't always easy to plan and manage when you have a limited quantity of vehicles in the fleet. We know the vehicles that work for us. The Ram Promaster meets the busy schedule of our clients daily, and its performance level has been incomparable to any vehicles we've had before. Yes, we will be looking to add more Promaster vehicles in the future.
HELPFUL LINKS