Family Surprised by Wheelchair Accessible Van Gift
On April 15, 2018, Variety Manitoba hosted its 40th Gold Heart Gala. Proceeds from the evening support programs and services for children living with disabilities. As part of the Gala, a selected family received a brand new Wheelchair Accessible Van.
MoveMobility provided the wheelchair accessible vehicle and a donation towards the van. In collaboration with Jeff Liba and Amanda Henry from Variety, the van was ready for the family to drive away on Gala night.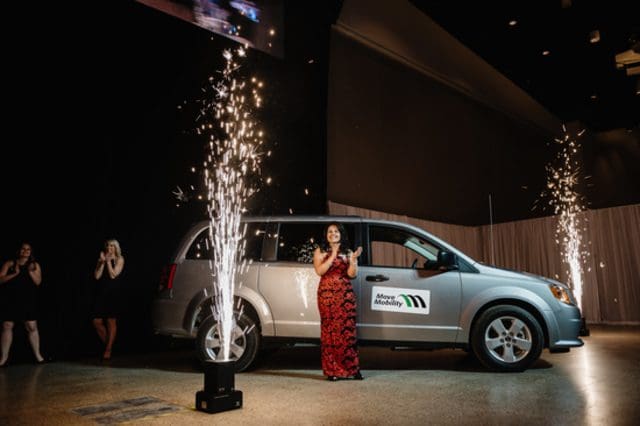 The Surprise Vehicle
It was a surprise to the Bodman family, who were presented with a 2018 Rear Entry Dodge Grand Caravan at the Gala. The van has a manual rear entry ramp, allowing easy access for their daughter who uses a wheelchair. Flip and Fold seats in the second row allow her to travel close to the front of the van.
The Rear Entry van appeared from behind a curtain with flashing lights and sparklers. Watch it here!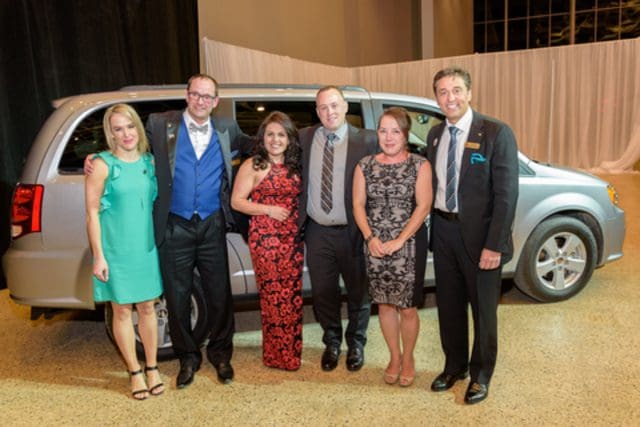 Learn more about Variety Manitoba and the work they do here: https://varietymanitoba.com/.
Photos courtesy of Variety Children's Charity.