Just ask our mobility experts. Almost every organization looking for an accessible van asks this question. Fleet Managers, Transit Supervisors, Program Managers, Executive Directors. They all ask. Do wheelchair van conversions void vehicle warranty?
Warranty policies vary by vehicle, so read on to find the information that's relevant to the van you are considering purchasing or already own. This information applies to new vehicles only.
In this article:
In short, the answer to whether wheelchair van conversions void the van's original equipment manufacturer (OEM) warranty is no. However, there's more to know.
Rear Entry Wheelchair Van Warranty
New Rear Entry minivans such as the Rear Entry Dodge Grand Caravan are covered by MoveMobility's Warranty Policy. This warranty policy matches the same kilometer and time limit as the OEM warranty. OEM warranty is typically 3 years or 60,000 kilometers, whichever comes first.
Rear Entry wheelchair vans should be serviced by their original manufacturer. If you are not sure where to take your vehicle for warranty work and service, contact the company that did the van conversion. Your wheelchair van provider will refer you to the appropriate dealership or garage if they do not have a service centre near you. It is important to follow the warranty policy provided by your van provider so that you do not void the wheelchair van warranty.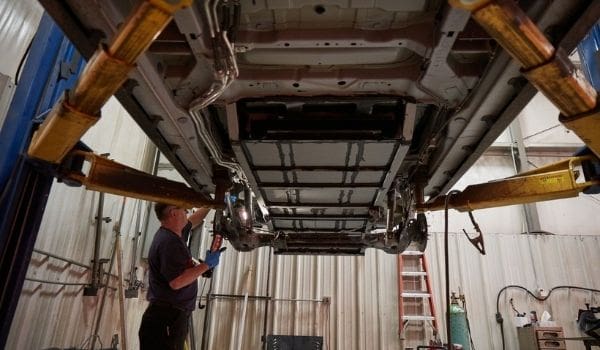 Side Entry Wheelchair Van Warranty
New Side Entry wheelchair minivans made by BraunAbility or VMI are covered by their manufacturer's warranty. You must contact a certified BraunAbility or VMI dealer for service or warranty work. If you choose to have work performed by a non-certified technician or garage, you may void warranty.
Lowered floor wheelchair vans often require more service work due to the electrical parts involved in side entry conversions. The company you purchased the wheelchair van from is your best resource for wheelchair van servicing and warranty questions.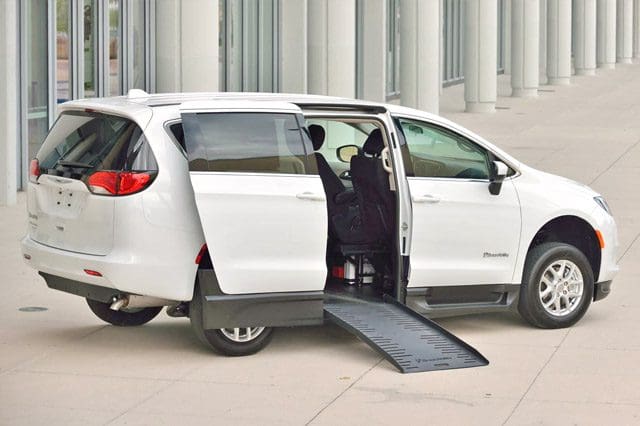 Full Size Wheelchair Accessible Van Warranty
New Rear Entry and Side Entry full size vans like the Ram Promaster and Ford Transit are covered by MoveMobility's Warranty Policy. This matches the OEM warranty of 3 years or 60,000 kilometers. However, some components of the full size van conversions may have their own supplier's warranty. These components include:
Seats
Hydraulic wheelchair lift
Powered or manual ramp
Wheelchair restraints
Heat and Air Conditioning systems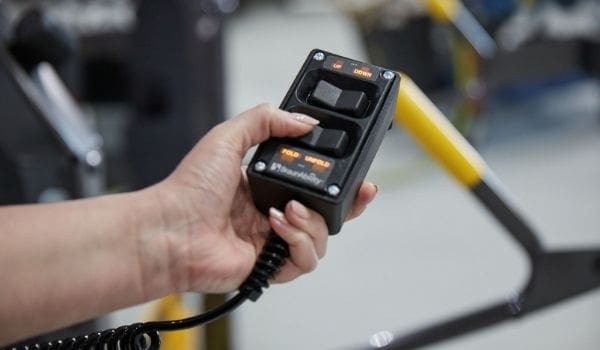 Mobile Medical Van Warranty
Mobile medical vans are covered by MoveMobility's Warranty Policy. Medical vans must be serviced at a MoveMobility-approved service centre. Mobile medical vans are custom build vehicles and therefore require the in-depth knowledge of our Customer Care Team to correctly diagnose and resolve any issues that you experience.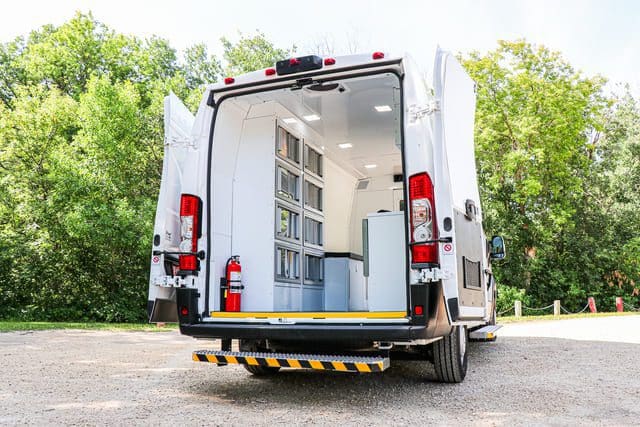 Why can't you just contact any dealership for service and warranty?
When a vehicle issue occurs, your first instinct will be to contact a local Dodge or Ford dealership for help. However, dealerships often do not have the training or technical skillset to troubleshoot the wheelchair van or mobile medical van equipment.
Work by an uncertified technician can lead to:
Incorrect problem diagnoses
High repair bills
Additional costs not covered by warranty
Vehicle damage
As a rule of thumb, always contact your van conversion company before scheduling service at a dealership. At MoveMobility, our Customer Care Team will ask a few questions via phone or email about the issue you are experiencing. After an initial diagnosis, we will then recommend your closest service centre or approved dealership for warranty work.
If you are considering purchasing a new wheelchair accessible van for your community or fleet, you can rest assured that MoveMobility's Customer Care Team will support you during the life of your new vehicle. Contact us using the button below if you have questions about wheelchair van warranty.
To find the full details on each individual van conversion component's warranty, request a copy of our current Warranty Policy document by clicking the button below.
What happens when I submit this form?
Related Resources: