Are you currently looking for wheelchair van quotes? If your program or organization is looking for a wheelchair accessible van, you might be feeling a little overwhelmed by the number of options and prices available. How do you know which van is right for your budget? How do you compare different quotes from different dealers or manufacturers? Choosing the wrong van could mean paying more money or getting a van that doesn't meet your requirements.
At MoveMobility, we're responsible for manufacturing hundreds of wheelchair accessible vehicles and mobile medical vans every year. 
Because there are so many things to know when you're quote shopping for a wheelchair van, we've made it easier for you with this blog post on exactly what you need to know.
Figure Out Your Wheelchair Van Preferences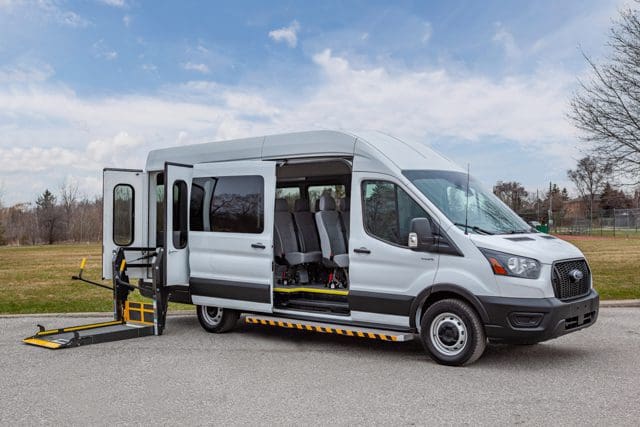 Before you start shopping for a wheelchair van, you should have a clear idea of what your program or organization needs and wants out of the vehicle. Some important things to ask yourself in this stage are:
Do you need a rear entry or side entry conversion? 

How many passengers and wheelchairs do you need to accommodate? 

Do you prefer a minivan or a full-size van? 

Do you want a new or used vehicle? 

What features are important to your program or your clients, such as ramp type, seat configuration, floor height, etc.? 
Having a list of the exact requirements and preferences will help you narrow down your options and compare quotes more easily. When you've figured out the requirements for the wheelchair van, you'll have an easier time getting rid of the quotes that aren't able to offer what you require. Check out our article on how to choose a wheelchair van. 
Make Accurate Wheelchair Van Comparisons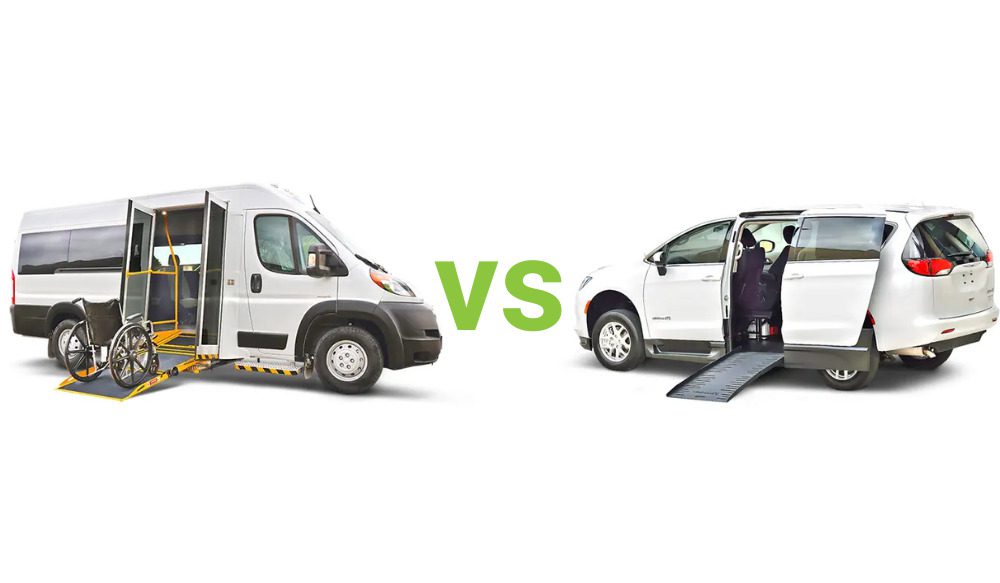 When you receive quotes from different sources, make sure you're comparing the same type of vehicle and conversion. For example, if one quote is for a new Dodge Grand Caravan with a rear entry conversion and another quote is for a used Chrysler Grand Caravan with a side entry conversion, they're not comparable.
You'll also want to check what's included in the quote, such as taxes, fees, warranties, and delivery charges. Some dealers or manufacturers may offer discounts or incentives that can lower the final price. If one quote includes a free delivery service and another one doesn't, you should factor that in when comparing the quotes.
Some questions you need to consider on quotes to ensure apples-to-apples comparisons are:
Wheelchair Access
Are you looking for a hydraulic lift that lowers and rises or a ramp?

If you choose a ramp, do you want it to be automated or manual?

Would your clients prefer side or rear-entry wheelchair access?

Do you want fixed wheelchair positions or a floor track system to allow for flexible seating layouts?
Seating
How many seats are available for ambulatory passengers?

Do you want child restraint system latches to accommodate car seats?

Is the upholstery easy-clean?

Are you looking for 3-point seatbelts and are seats forward-facing?

Do you want all passengers to have window views or will wheelchairs be below window height?
Other important questions to ask are:
Are there any luggage storage options included?

Does the van have offroad capabilities?

Does it come with winter tires, rims, and a remote start?

Are there extra door and ramp switches for exterior operation?

Are running boards included and does it have grab handles that assist walk-on passengers?

Does it come with a rear passenger HVAC system or only a system for front driver and passenger comfort?

Are the walls insulated?

Does it have a driver's dashboard switch that controls the doors and ramp?

Is full Transport Canada D409 safety equipment included?
Do Your Research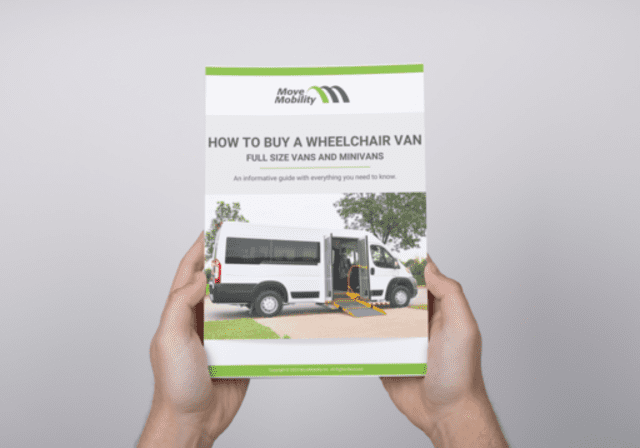 Before you accept any quote, you should do some research on the reputation and reliability of the dealer or manufacturer you're consulting with. A good place to start is by asking other clients who have worked with the manufacturer before. This will help you learn more about the company's reputation and how they operate.
After that, consider checking out the Better Business Bureau (BBB) to see what the company's rating is. The BBB is an organization that helps people learn about businesses and make informed decisions. They collect and provide information about a company's reputation, customer complaints, and reviews. The BBB's goal is to promote trust and fairness between businesses and consumers.
Ask the company for references from previous customers or organizations that have used their services in the past. 
After-Sales Service: Another important thing to research is the after-sales service and support offered by the company. This includes things such as maintenance, repairs, and parts availability in case something goes wrong with the vehicle. A big part of comparing wheelchair van quotes is making sure you're dealing with a trustworthy and professional company that will provide you with quality products and services. 
If you've reached out to a few people who have all stated they've had negative experiences with a specific manufacturer, it's best to avoid them.
Financing: If your organization needs to finance the wheelchair van, your research should involve looking at the financing options that come with the quotes. Some companies offer low-interest rates, flexible terms, and low monthly payments, while others provide other incentives, such as cash discounts. 
Determining which option is better depends on your program or company's circumstances and preferences. If lower monthly costs are a priority, then low-interest rates and flexible terms are a good choice. If you value upfront savings, then the manufacturer offering cash discounts is an ideal choice.
At MoveMobility, we want our customers to know that they're getting the best quality of wheelchair vans when they choose us. In many cases, quality comes at a price, and the same logic holds true for wheelchair vans. Our wheelchair vans are equipped with the latest innovative technology and some of the most durable materials in the industry. 
Choose the Best Value for Your Money
After comparing different quotes, you should choose the wheelchair van that offers the best value for your money. This doesn't necessarily mean the cheapest option, but rather the one that meets your needs and preferences, provides quality and reliability, and fits within your target budget. You should also consider the long-term costs of owning and operating a wheelchair van, such as fuel consumption, insurance, maintenance, repairs, depreciation, etc.
Don't Rush Your Decision
When it comes to finding a wheelchair van, patience is key. It might take some time and effort to find the right one, but it's worth it. Here's why:
Meeting unique needs: Wheelchair users have different needs and preferences. Being patient allows you to explore various options and find a van that suits those specific needs.
Accessibility and safety: Wheelchair accessible vehicles should provide easy access and ensure safety during transportation. Taking your time allows you to carefully consider the features and modifications that will enhance accessibility and ensure a secure ride.
Budget considerations: Finding the right wheelchair van that fits within your budget is important. Being patient allows you to compare quotes and financing options, ensuring that you find a van that fits your budget without compromising quality.
Long-term satisfaction: Rushing into a decision without proper research may lead to regrets later on. By being patient and thorough in your search, you increase the chances of finding a van that brings long-term satisfaction and improves the overall quality of life for your clients.
Remember, finding the perfect wheelchair van may take time, but the benefits it can bring to your clients' lives are invaluable. So, be patient, explore your options, and make an informed decision that meets both your program's or organization's practical needs and preferences.
Get a Quote From MoveMobility Today
One of the easiest ways to compare wheelchair van quotes is by directly contacting mobility van companies. To figure out if you should be buying your wheelchair van from a van manufacturer or dealer, read our article on that. 
At MoveMobility, we're passionate about helping programs and organizations find the wheelchair accessible van that best suits their mobility needs. We offer a wide range of new and used wheelchair vans with rear entry or side entry conversions. We also provide wheelchair van rentals at our Winnipeg and Mississauga locations. 
When you're looking for a quote on a wheelchair van, it helps to have a detailed overview of what your van will look like. It also helps to have a full breakdown of the specs and prices associated with the van so you know exactly what you're paying for. When you get a quote from us, you'll get all of that and more.
If you're looking for a manufacturer, reach out to talk to a mobility expert today. 
If you're in the process of comparing wheelchair van quotes, some of the following articles will help you make a more informed decision.